What Income do Mortgage Companies look at for Self-Employed?
Get in touch today to discuss the most suitable mortgage option for you.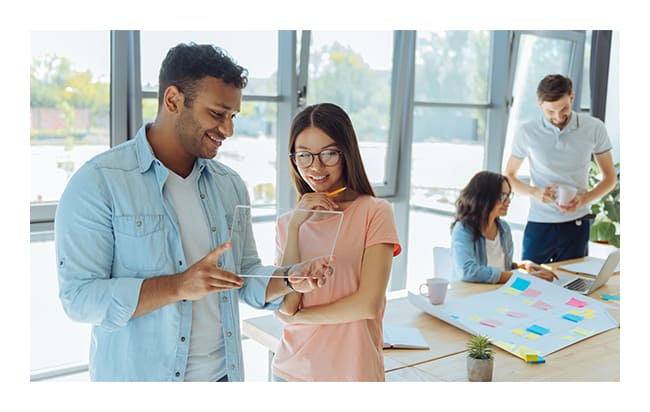 []
keyboard_arrow_leftPrevious
Nextkeyboard_arrow_right
There are millions of self-employed people in the UK today and lenders are very welcoming to people who work for themselves. Getting a mortgage really can be straightforward – you just need the right documents to prove your income.
What counts as self-employed?
To a lender, self-employment means that you gain your main income from a business that you own, or have at least a 20% share in.
You might be a sole trader, a Limited Company Director, a contractor or a partner.
Why is proving income so important?
Proving your income is a standard step in any mortgage application, because your annual salary is the basis for how much you can borrow. A lender will usually offer you around four to five times your earnings.
Self-employed borrowers usually need to provide two years' business or tax records. Because your income is probably more variable than that of someone in PAYE employment, lenders can get a good sense of your average income by looking at two years' accounts. That said, some lenders will accept just one year's accounts from self-employed mortgage applicants.
Lenders will also check your credit score, and ask you for proof of ID and business and personal bank statements so it's important to have those ready too.
Proving your income as a sole trader
Lenders usually assess sole traders by looking at your Tax Computations or SA302 as they are also known. Get ready by requesting tax calculations and tax overviews for the past two tax years from your accountant.
Proving your income as a Limited Company Director
If you're a Limited Company Director, lenders usually want to see two years tax computations and tax overviews. They can also request certified business accounts for the past two years. Each year of accounts should state your salary and dividend payments.
Lenders can vary in how they assess income for a Limited Company. If you pay yourself a low salary and dividends to be tax efficient, it can be helpful to find a lender that will accept your share of the business profit as opposed to your personal income. For businesses making a good profit, this may mean you are able to borrow more.
Proving your income as a contractor
If you run a contracting business we can help you explore mortgages which base your income on your day rate. This will often be a much higher figure than your own personal drawings after expenses.
Contractor mortgage lenders might set a minimum requirement for continued experience, which is often two years (although some specialist lenders will accept less) and you may need to share details of your current and previous contracts too.
Do self-certification mortgages still exist?
A decade or two ago, self-certification (often called self-cert) mortgages were the main way for the self-employed to buy a home. These mortgages required no proof of income so it was a simpler way to get a loan.
After the credit crunch the Financial Conduct Authority (FCA) tightened up the system made lenders responsible for checking customers can comfortably afford to repay the mortgage. As part of the review, the FCA banned self-cert mortgage products.
How do you go about getting a mortgage if you are self-employed?
The easiest way to compare your options for a self-employed mortgage is to work with a Mortgage Broker like Fifty Nine Financial. Together we will:
Assess your income, check credit ratings and establish your property budget
Get a 'Decision in Principle' from a suitable mortgage lender
Complete your full mortgage application
Liaise with the lender and handle any requests for further document or information
Manage your mortgage case through to completion
How do I improve my chances of being approved?
The secret to mortgage approval is to find a suitable lender and product – it's all about meeting the criteria. Fifty Nine Financial is here to identify the mortgages that will work for you. With a good broker, approval should not be a problem.
We compare rates, fees and criteria to recommend the most suitable way to achieve your goals, with advice and support along the way.
We are authorised and regulated by the Financial Conduct Authority and registered in England so give us a call today for a free initial consultation.
YOUR HOME MAY BE REPOSSESSED IF YOU DO NOT KEEP UP REPAYMENTS ON YOUR MORTGAGE.