Get in touch today to discuss the most suitable mortgage option for you.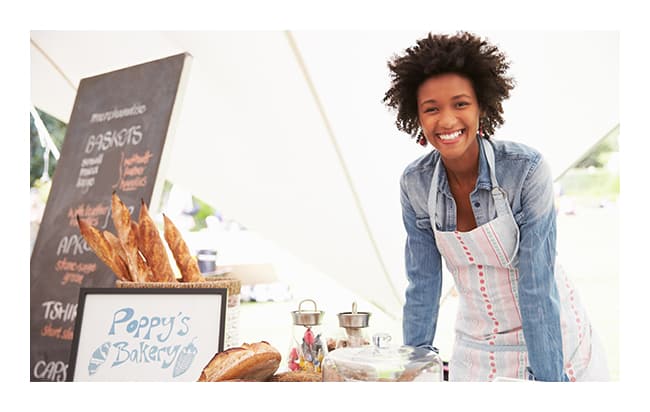 []
keyboard_arrow_leftPrevious
Nextkeyboard_arrow_right
It's often a misconception that it's hard to get a mortgage as a self-employed person. A large percentage of the clients we deal with on a daily basis are self-employed. Such as builders, dentists, heating engineers, doctors, ground workers, pharmacists, hair dressers, and directors of various different kinds of businesses. There
As a specialist mortgage broker, we frequently help people obtain a self-employed mortgage. Sole traders and limited company directors. People like you.
There is no such thing as a self-employed mortgage. However, the way in which a mortgage application is assessed does differ if the applicant is self-employed. If the income to support the level of borrowing that you need then it should be no more difficult than if you're an employed person. But this is not always the case.
Or continue reading below to find out more about self-employed mortgages
How are self-employed mortgage assessed?
The main difference is the way lenders access the applicants income. They will typically require evidence to support any application. This can be done in a number of ways. Supplying supporting tax documents and accounts. Some lenders like to request an accountants reference. Most mortgage providers need two to three years worth, but some will accept less than that.
With self-employed mortgages we can consider the following situations:
Minimum 1 years trading accounts
Lending based on latest years finalised accounts
A company showing a decline in profits
Up to 6x salary with specialist lenders
Using company profit rather than personal income – LTD Co. Directors
Is it possible to get a mortgage with only 1 years accounts?
For self-employed people who have been trading for 12 months and have 1 full years accounts, there are lenders that can consider a mortgage application.
The way that self-employed income is typically evidenced is by providing SA302 or Tax Computation. The accompanying Tax Year Overview will also be required. This is a very niche area. However, there are options available.
Sole traders, affordability will be based on your net profit figure. Therefore, any income that you offset as expenses to reduce your tax bill cannot be used.
Limited Company Directors, affordability will be based on your salary plus dividends.
Can I get a mortgage based on my latest years accounts?
As businesses grow, your own income is likely to increase. It's quite common that mortgage lenders will want to take an average of your last 2 or even 3 years income as a self-employed person. However, there are a number of lenders that will use your most recent years accounts to assess mortgage affordability. In fact some will even use an accountants projection for the coming year.
Getting a self-employed mortgage if company profit is declining
Running a business is not easy. You may find that some years you earn less than others. There can be any number of reasons why you may not make as much profit one year as you did previously.
Declining profits are often frowned upon by a mortgage lender. Thankfully there are also lenders out there that can take an open minded approach to assessing an application. This means just because a business may show a decline in profits, there may still be a lender that can have a positive view of the business and any mortgage application linked to it.
Borrow up to 6x salary with specialist lenders
Sometimes, when you see the house you love it can seem out of reach. However, we work with a small group of lenders that specialise in lending high loan to income multiples. This is a particularly niche area with some lenders prepared to consider 6x income as a mortgage. In fact, there are some lenders who do not take the income multiples approach to underwriting and will assess each individual case on it's own merit. Looking at it from a pure affordability perspective.
In these kind of situations, they are regarded as specialist cases and, as a result, interest rates may reflect this. However, it can provide a solution in a situation that seemed impossible. For this type of lending, a very good credit score will most likely be required along with a good sized deposit. Typically, to borrow with an income multiple that high, you should expect to have at least 20% deposit.
Using company net profit for mortgage affordability
For directors of limited companies there is another option when it comes to mortgages. There are some lenders that will consider a company's net profit figure plus directors salary to assess mortgage affordability. Rather than the traditional salary plus dividends approach.
Why would that be helpful?
For directors who run businesses that profit more than they are paying themselves, this can make a huge difference to the maximum loan. If a company is healthy, performing well and retaining profit in the business, then this can be a great solution.
How do I get a mortgage if I'm self-employed?
The application process is the same as it is for an employed person. It is the documents that you need to provide to evidence income that is different.
Make an enquiry using our simple contact form
We will arrange for a mortgage expert to contact you
Our specialist broker will find you the best deal from the whole of market to suite your personal circumstances
Can you get a self-employed mortgage with poor credit?
Yes, it is still possible to get a self-employed mortgage if you have poor credit. It is very important to know what your credit report looks like. Have there been any adverse events such as missed payments, defaults, CCJs etc. To view your credit report you can register with a credit reference agency website. Some of these are listed below: