Get in touch today to discuss the most suitable mortgage option for you.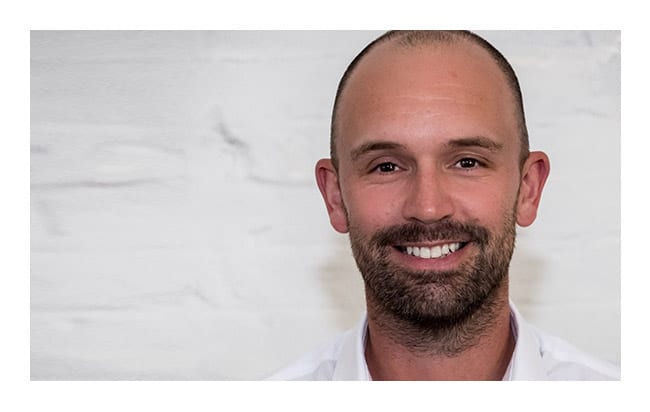 []
keyboard_arrow_leftPrevious
Nextkeyboard_arrow_right
Mortgage Broker Derby
Gavin from Fifty Nine Financial is back to discuss the role of a Mortgage Broker, specifically from his location in Derby. Read on to find out who they are and how they can help you with your mortgage and more.
What is the role of a Mortgage Broker?
The role of a Mortgage Broker is to provide a professional mortgage advice service. We're able to access mortgages from a wide panel of lenders, rather than being restricted to just a single lender.
If you were to go to your high street bank, they would only be able to offer you mortgage products from their own range, whereas as with a broker, we're able to source mortgages for people based on their individual circumstances and find them the most suitable deal for them and what they want to do.
What sort of services does a Mortgage Broker offer?
The purpose of a Mortgage Broker is to help people get the mortgage that they need, but there are other elements to the role. We can liaise with all of the professional parties around the mortgage process. We can also offer advice on the protection side of the mortgage.
For example, we can help people with their requirements for life insurance, critical illness cover and protection.
How else can you help First Time Buyers and Homemovers?
In terms of finding a mortgage for someone, their circumstances will vary every time. It may be a First Time Buyer or someone looking to remortgage. Sometimes that might be a straightforward remortgage for the purposes of finding a better deal, but quite often, people need to borrow extra cash for a specific reason.
We've got access to lenders that will allow remortgage, raising additional borrowing for pretty much any legal reason, but the most common ones would be raising additional funds to pay off existing unsecured debt, such as credit cards and the loans. Another common reason for this is home improvements especially in the last twelve months, due to Covid.
Each lender is different from the next, so where one lender might not be happy with the reason why you want to raise some additional borrowing, another lender might be absolutely fine with it. Similarly, with Loan to Value limits, some lenders may only allow capital raise for debt consolidation up to 80%, whereas others may allow up to 90%.
It's important to speak to a good broker who knows how to find the right deal for your personal circumstances. We can prevent you from getting turned away from lenders and being left feeling that you can't get a mortgage, when actually all you needed was a bit of help and guidance.
A prime example of where a broker becomes very valuable, is if people have had any problems with credit in the past, such as defaults and CCJs. Missed payments can also be devastating to somebody's credit report and make it very challenging to get a mortgage with some lenders. If you approached a high street bank, having had three consecutive missed payments in the last 24 months, it can be devastating for your mortgage application.
At what stage in the mortgage application process should I see a Mortgage Broker?
If you're looking to buy a house, have a chat with a broker as soon as you're ready to get the ball rolling. It's important to speak to a broker to see if you get on, because you're going to have quite a few conversations with them and they're going to be guiding you and helping you through one of the most important transactions of your life.
If you can find a broker that you get on well with, it can be very helpful moving forward. I base everything I do around building quality relationships with my clients, and I think our online reviews speak for themselves.
In terms of timescales, when you're looking to buy property, in an ideal world, before you've even gone to look at any houses. Nowadays, most estate agents will ask to see a copy of your Decision in Principle, and if you've not been to see a broker to get your Decision in Principle agreed, then it's quite tricky to be able to make an offer on a property. A broker can help you to get your Decision in Principle, then, if you like what you see, you're in a much better position to put an offer in and hopefully get your offer accepted.
If you're looking to do a remortgage, contact a broker three months in advance of the expiry of your existing mortgage product. This allows plenty of time for the remortgage to be processed. It shouldn't normally take three months to process a remortgage, but it's best to leave a little bit of leeway on the timescale, so that you're not rushing around to get things done.
Why is Derby a popular location to buy a property?
It's a popular location to live, we've got some great industries based here and it's a good location in terms of being close to a major motorway (M1) and an airport. But it's also quite an attractive place for investors to look to buy.
From an investor's perspective, If you look at what you would pay somewhere like London, it's much cheaper to buy a property in Derby and the yield that you'd receive on your return can often be better than the likes of London.
When was Fifty Nine Financial founded?
After a period of time working as a Self-Employed Mortgage Adviser, I decided that I wanted to set up my own business, so on the 1st of April 2019 FiftyNine Financial was born and we are a directly authorised firm as of that date.
Why the name Fifty Nine Financial?
I play a lot of golf and a score of FiftyNine in golf is a particularly hard score to get and certainly not at my level. For me that's probably about as impossible as things get. Even on a professional level, if people score FiftyNine, it's an incredible achievement.
The reason why that kind of ties into the name of my company is that I actually also live at number FiftyNine.
How to get intouch with Fifty Nine Financial
If you've got an idea about a property that you'd like to buy and you're not sure whether you'd be able to afford it, or you're thinking about taking your first step into investment properties, just reach out, get in contact, and I'm always happy to have a chat with anybody about their circumstances to see if I think it's something that we can help you with.
Why Fifty Nine Financial?