Get in touch today to discuss the most suitable mortgage option for you.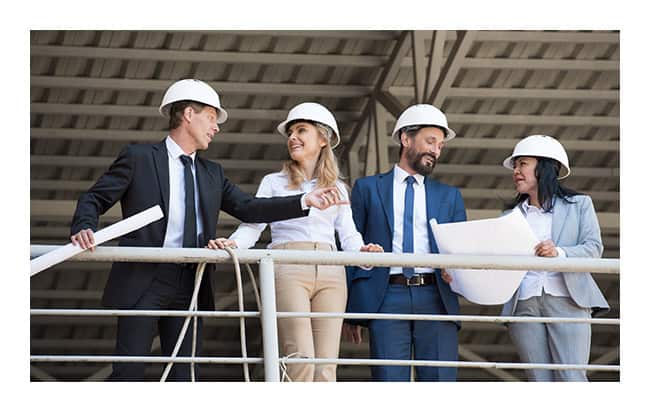 []
keyboard_arrow_leftPrevious
Nextkeyboard_arrow_right
Gavin Burrows talks us through mortgages for Contractors.
What is a Contractor mortgage?
There isn't an actual Contractor mortgage, as the mortgage used for Contractors would still be a standard mortgage. The Contractor element is the way in which the Mortgage Lender assesses the income.
Some lenders are happy to accept Contractor based income, whereas other lenders are not, so it's more about the type of income than the type of mortgage.
Which lenders give mortgages to Contractors?
There are a handful of lenders that would typically accept Contractors. Quite a few Mortgage Lenders see Contractor income to be a little less stable, but when Contractors come to us for help and advice, we've certainly got lender options, some are high street names, others are perhaps a little bit more specialist. The circumstances will dictate which specific lender we would approach in each case.
How do Contractors get a mortgage?
The best way to obtain a suitable mortgage as a Contractor is to speak to a broker like ourselves. We will be able to effectively source the most suitable mortgage for each individual's particular circumstances.
Every Contractor and their contracting history is different, and the specifics of their circumstances will influence which Mortgage Lender is most appropriate for them. Often it isn't easy to source a suitable Contractor-friendly mortgage lender alone, so for Contractors in particular, speaking to a broker can be advantageous.
How is a Contractor's income assessed for a mortgage?
It can vary from one lender to the next, but typically the Contractor's day rate, assuming they're on a day rate, could be multiplied by five, and then by forty-eight, to establish an annual income.
How do you strengthen your mortgage application as a Contractor?
The longer that you've been contracting adds a bit of strength to your case, and similarly, the longer that you've been in the industry, and more experience you've got in your current role, the better. It's important to appear as a secure option from the mortgage lender's perspective.
How is mortgage affordability assessed for a Contractor and also for a Limited Company Director?
Your income would be assessed based on the multiplier of your day rate or your weekly rate, whatever it may be. Most Contractors are on a day rate, but if you have a Limited Company, you could evidence your income with your tax calculations and tax year overviews. For limited company mortgages, most lenders would use an average income over the last two years, however some can use the most recent year. We also have access to lenders where just one years accounts is required for Limited Company Directors.
What about Contractors buying with another person?
If you're a Contractor who is looking to buy a place with an employed person, your income is assessed in the same way. So, whether you're buying on your own or buying with another person, it will not change the way the contractor income part of the application is assessed.
If you've got an employed person on the application with you, for example, it's not going to make any difference at all as to the way that the underwriters consider the Contractor income.
What documents does a Contractor need to apply for a mortgage?
Typically, a Contractor would need to provide a copy of their most recent contract, and ideally there would be at least three months remaining on that contract. Some lenders may allow as low as one month remaining, depending on the history of the Contractor. If they have a substantial amount of experience and history of contracting, there might be a little bit more confidence that the contract will be renewed.
Sometimes lenders may also ask to see copies of historical contracts as well, to verify that they have been contracting for a certain period of time.
Speak to Fifty Nine Financial
Contractor mortgages are ultimately about providing the right documents and speaking to the person that can give you the right advice. Brokers like myself are able to facilitate those types of deals for people, where they otherwise wouldn't necessarily be able to make it happen.