Limited Company Director Mortgage
Get in touch today to discuss the most suitable mortgage option for you.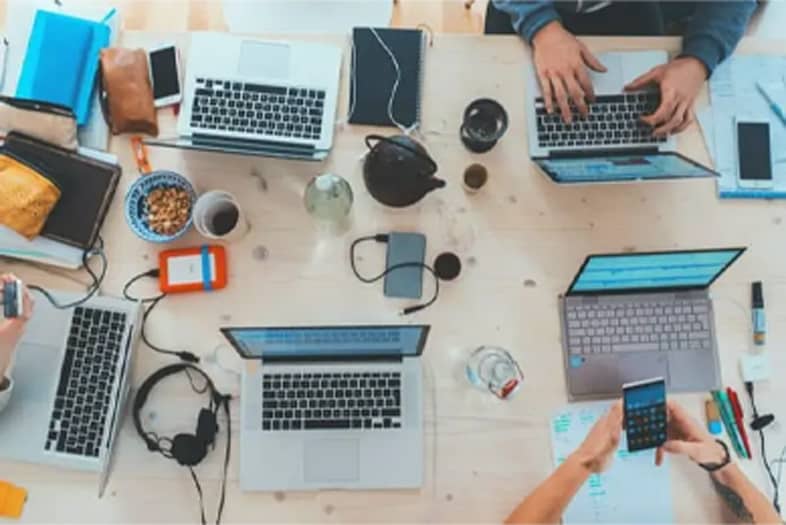 []
keyboard_arrow_leftPrevious
Nextkeyboard_arrow_right
Can I get a mortgage if I'm a Limited Company Director?
Limited Company Directors have access to the majority of the mortgage products available to employed people, as do other self-employed individuals. The application process can be more complex and challenging given that more evidence is required to prove that you meet the lenders' affordability criteria.
Having said that, as the amount of self-employed workers in the UK continues to rise, Mortgage Lenders are having to adapt and change to accommodate applicants with less traditional employment types.
A wide range of specialist lenders offer self-employed mortgage options, some exclusively. The key to achieving the right mortgage as a Limited Company Director is to be fully aware of your options, prepare well in advance of your application and speak to experienced advisers who specialise in self-employed mortgages, like ourselves, for support and advice.
How do I document my trading history?
Evidence requirements will differ between each individual Mortgage Lender, however, they are likely to require well-documented records of your business operations for the past two to three years. Specialist self-employed Mortgage Lenders are sometimes open to applicants with as little as one year's accounts.
If you have at least two years worth of trading accounts you will have access to a wider range of lenders and more competitive interest rates when applying for a mortgage. However, the options may be limited, but it is certainly possible to get a mortgage with only one year's accounts. It is best to discuss your situation with an independent mortgage broker to understand your options fully.
What will lenders consider as income?
Mortgages for self-employed applicants, whether you're a Limited Company Director, Sole-Trader or Contractor, are exactly the same products as those used for employed applicants. The only thing that differs is how the application is assessed by the mortgage underwriters.
Assessment criteria will vary by lender and your trading style, however, as a Limited Company Director, mortgage affordability is usually based on an average of your salary and dividends over the past two years.
As specialist advisers, who are experienced in helping self-employed applicants find the right mortgage, we may also be able to help you to find specialist Mortgage Lenders who will consider using alternative calculation methods, such as:
Lending based on the most recent year's accounts
Lenders who will consider the company profits instead of your personal income
How do I prove my income?
As a Limited Company Director, you will need to provide documentation to prove your salary and dividend income for the duration requested by the lender. Sometimes they will want to review the overall business profits to ensure that your position is stable. Your mortgage advisor will require the following:
Accounts signed off by a qualified accountant
SA302 or Tax Calculation forms
Tax year overview from HMRC
Business bank statements
Some lenders will prefer to request an accountant's reference to support the application. This can be quite useful if there has been an increase in turnover / profit in recent years as the accountant can provide a supporting note explaining the increase. Where possible they can also include a projection.
PAYE
Payslips are not a suitable form of evidence from your own business, which is why SA302 forms are typically used to calculate your income and affordability.
Dividends
Dividend payments received can be used along with your directors salary for mortgage affordability.
Retained Profit
When a Limited Company is making a profit above and beyond your salary and dividends, it is then possible to use the director's share of the company profit for mortgage affordability. This is a more specialist approach. Some lenders will use the before corporation tax figure and others after tax. As you can probably appreciate, this can make a huge difference to the potential maximum mortgage amount.
What if I have fluctuating income?
Fluctuating income is common with many self-employed types and minor fluctuations will be expected. Using an average figure from your last two SA302s usually instills confidence in the lender that they have determined your affordability correctly.
If you have a year on year decrease in income, the lender will only usually be willing to use your most recent year's figure, which will unfortunately reduce the amount that you can borrow.
How much will I be able to borrow?
This will vary depending on the lender and your credit score, however income multiples of up to five and half times can be possible.
Having a large income does not guarantee a large loan if you have a significant amount of outgoings, so affordability will also be taken into account. This is calculated using our income minus your expenditure.
What deposit will I need?
The deposit requirement shouldn't be any higher for a self-employed applicant than it is for other applicants, so historically it has been possible with just 5%. Although more recently some lenders will require at least 10% deposit for self-employed applicants. If you are able to use a larger deposit, however, it can improve your chances of obtaining a mortgage. This is particularly true if you've had adverse credit, as well as open up access to more competitive mortgage rates.
Will my credit score affect my ability to obtain a mortgage?
Whilst you don't need to have a perfect credit score, those with an adverse credit history will have reduced options when it comes to finding a mortgage. The severity of your adverse credit will dictate how much it affects your mortgage application, for example, missing a few payments will not be seen in the same light as bankruptcy.
All Mortgage Lenders have different criteria, so if you have been refused for a mortgage in the past, don't let this dissuade you from approaching us for advice. We have been able to source mortgage deals for many Limited Company Directors who were refused elsewhere.
How can Fifty Nine Financial help?
Here at Fifty Nine Financial we are self-employed mortgage specialists. We've helped many Limited Company Director applicants to find the best mortgage deal for their circumstances. We can help you prepare your documentation and take on the administrative side of the application on your behalf.
We know which lenders are receptive to self-employed applicants and which ones offer the best rates for each individual set of circumstances. Get in touch today and we'll help you find the right mortgage for you.
YOUR HOME MAY BE REPOSSESSED IF YOU DO NOT KEEP UP REPAYMENTS ON YOUR MORTGAGE.