Get in touch today to discuss the most suitable mortgage option for you.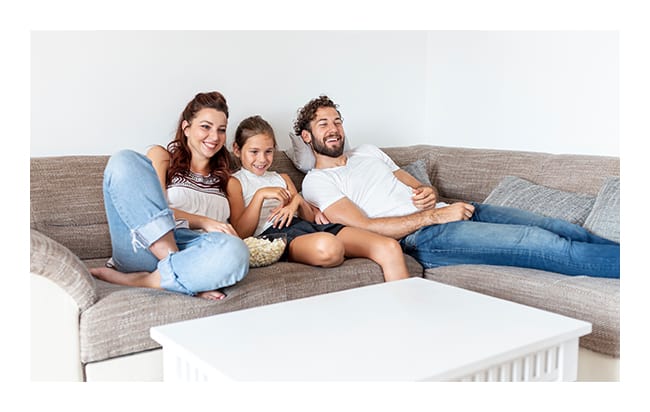 []
keyboard_arrow_leftPrevious
Nextkeyboard_arrow_right
What is a First Time Buyer?
You're considered a First Time Buyer if you're looking to buy your first primary residential property. First Time Buyers have notoriously found it more difficult to secure a mortgage.
Thankfully due to a range of homeownership schemes, buying your first home is attainable for most applicants through the right lender, particularly if you arm yourself with some knowledge of the mortgage application process and carry out financial preparation.
Do I need an Agreement in Principle?
An agreement in principle, or decision in principle as it is also known, is an important part of the house buying process. As a first time buyer it's important to understand this. It's always recommended to try and get a decision in principle in place before you make an offer on a property. The decision in principle is the first step of the mortgage process (before making your full application) and helps to show sellers that you are a serious buyer. Most estate agents will ask to see a copy of your decision in principle before they will submit your offer to the sellers.
An Agreement in Principle does not tie you to the lender who supplied it and should not be interpreted as an actual mortgage offer, as you'll need to satisfy the lender's criteria on the full application.
How much can I borrow as a First Time Buyer?
Mortgages are calculated based on your affordability and credit score, so the fact that you are a First Time Buyer should have no impact on how much you can borrow. A typical applicant can expect to borrow between four and five times your annual income, depending on individual circumstances. However, some specialist lenders may consider more.
How can improving my credit score help?
It's always a good idea to look at your credit report before you apply for a mortgage. A higher score will both improve your overall chance of obtaining a mortgage and open up the availability of lenders offering you more competitive deals.
How to improve your credit score
Ensure you are on the electoral roll at your current address

Amend all accounts to reflect your current address

Make bill payments on time and stay well within credit limits

Refrain from taking additional credit until after your application

If you have no credit history, a credit builder credit card can be helpful to prove you're a responsible borrower
How much deposit do I need?
The Mortgage Guarantee Scheme, which started in April 2021, means that you may only need a 5% deposit and therefore, more than 95% of mortgage products could become available to First Time Buyers. At the time of writing, a number of mortgage lenders have now re-launched their own 95% 'Loan to Value' mortgage products.
What help is available for First Time Buyers?
There is a range of government schemes intended to help First Time Buyers who are struggling to obtain a substantial deposit or on a lower income to get onto the property ladder. These include:
Help to Buy Equity Loan Scheme – Lends you up to 20% (40% in London) towards your deposit, interest-free for five years.
The NewBuy Scheme – Offers a 95% mortgage at a reduced interest rate on new build properties
The Shared Ownership Scheme – Allows you to buy a 25-75% share of a housing association property. You will pay your mortgage as normal alongside rent for the share of the property you don't own.
What fees are involved with buying a home?
Arrangement fees or Product fees
This is a fee charged by the mortgage lender for the administrative arrangement of the mortgage and varies from one lender to the next.
Valuation fees
Your chosen property will need to be independently valued as part of the mortgage application. The cost of this varies and in some cases can be free. You are also able to instruct a survey for your own benefit. The cost of surveys vary depending on the level of survey chosen.
Legal fees
Solicitors fees will be payable for the arrangement of conveyancing and local authority searches on your property.
Stamp Duty
Ordinarily, Stamp Duty is not payable by First Time Buyers unless their home is over £300,000.
How can a Fifty Nine Financial broker help First Time Buyers?
Buying your first home is a huge responsibility and it can be daunting to decide which type of mortgage is best for you. Fifty Nine Financial are independent mortgage brokers with access to a whole-of-market panel of mortgage providers. We can help to find you the most suitable First Time Buyer mortgage for your circumstances from a wide range of mortgage lenders.
Our direct access to both high street and specialist mortgages allows us not only to find a great mortgage deal for you but helps us to direct your applications to those lenders who are most likely to accept your application based on your circumstances.
YOUR HOME MAY BE REPOSSESSED IF YOU DO NOT KEEP UP REPAYMENTS ON YOUR MORTGAGE.

Why Fifty Nine Financial?